18 February 2022
New product in the spotlight: Rekta 20
Architects and customers had been looking for a luminaire to fit nicely between the slats of a SAPP climate ceiling for some time. At their request, we started developing a new product. The result: Rekta 20.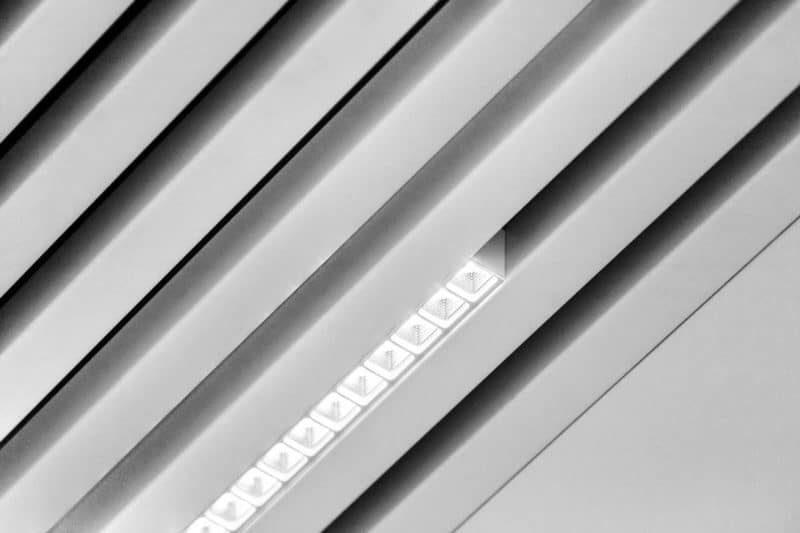 Additional solution for SAPP climate ceilings
Until recently, our Rekta 30 SAPP was the only integrated option for SAPP ceilings. This luminaire offers an aesthetic solution for these type of climate ceilings with narrow slats. Since the luminaire is as wide as the slat (30 mm), it can be fitted nicely into the same line. By replacing a part of the slat with the Rekta 30 SAPP, the lines of the ceiling remain untouched.
For certain concepts it would be better if the luminaire is not in the same line as the slats, which is why we were asked by various architects and customers to develop a luminaire that could fit between the slats. This request led to the creation of the Rekta 20. This luminaire is even narrower than the Rekta 30, which means that the profile can be installed between the ceiling slats and is even better concealed.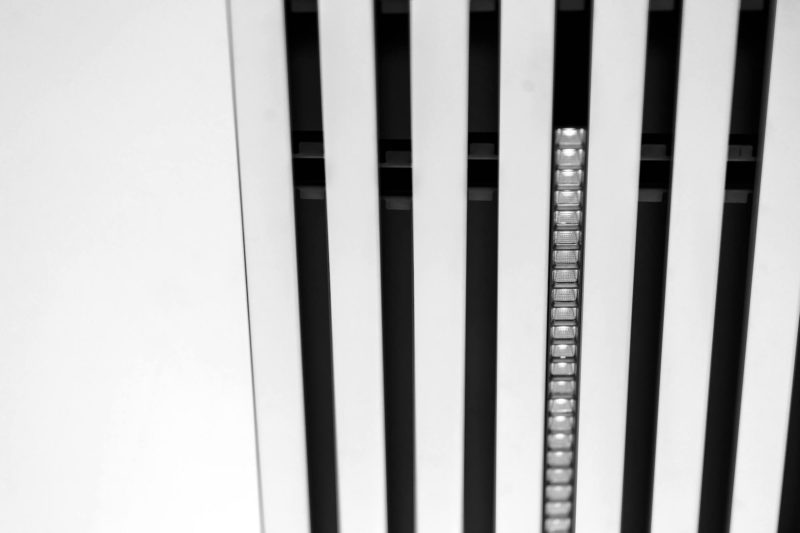 Easy installation of the Rekta 20
The Rekta 30 SAPP is aligned with the ceiling slats. When installing, a section of the slat needs to be removed so that the luminaire fits into that opening. Furthermore, it is important to mount the Rekta 30 to a main carrier of the ceiling. This requires careful planning. The ceiling manufacturer must know in advance where the luminaires will be installed. He then cuts the slats to size so that the Rekta 30 fits between them.
The Rekta 20 is much easier to install, as it fits nicely between the slats. The ends of the luminaire are clicked between the slats using a rotating mechanism with springs. This can be done at any place where there is no main ceiling support in the way. The installation is thus much more flexible and requires less planning, which is a great time-saver.
An additional advantage of installing the Rekta 20 is safety. Due to the parallel connection, there is a safety voltage on each luminaire, which makes replacement safer.
Information Rekta 20
Available in 3000K and 4000K
1 driver for up to 4 luminaires
Available with emergency unit
Diffuser:
VDT louvre for UGR < 19
Satin diffuser
Looking for inspiration?
Do you have questions? Would you like more information about our products?
Contact us