25 April 2022
New product: even more minimalist with the Grip
Two profiles: one contains the LED modules, the other grips the light profile and keeps it in place. A simple idea with endless possibilities. Managing Director Klaus Rahne presents: Grip.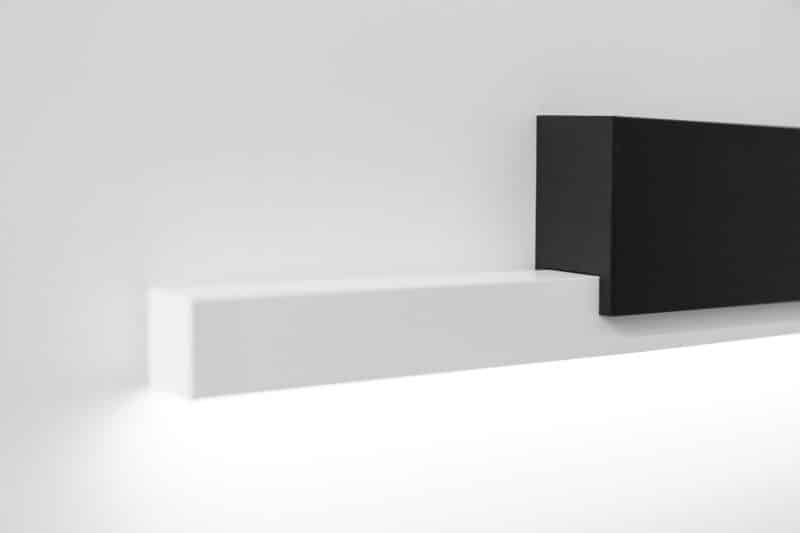 At Multiline, we are always looking for new ways to make the lighting in your next project even more minimalist and architectural. With Grip, we are introducing a slim light line of 23 by 24 millimetre
The Grip consists of two parts: a base profile and a light profile. "The base profile is mounted to the wall or ceiling. On the one hand, it acts as a gripper that holds the light line. On the other hand, it contains the technology such as the drivers. By placing these components in the base profile, we were able to keep the light profile very compact."
A true torch
The idea and design came from product designer Stan Maes. "The Grip is very pure. The idea is simple, but can be translated into many different versions."
In addition to the standard versions, there are various ways of shaping the GRIP to your liking. You have the option to play with the length ratio between the base and light profile, for example by making the light profile barely protrude or by going all the way.
"An interesting effect is also created by mounting the base profile vertically. You can create a special kind of torch by directing the light to the wall", Klaus explains.
The versatility of the Grip does not stop there. The product is also available as a floor and desk lamp as well as a customized linear lighting system by adding infill panels, surface-mounted spots and movement and/or daylight sensors. For the LED diffusion, you can choose between the standard satin diffuser or a louvre optic (UGR<19) in matte white, black or chrome. This louvre optic makes the Grip also suitable for workplace environments.
Residential market
"The Grip is our answer to the wishes of our customers to go even slimmer. I am very curious about the types of projects in which we will see this solution appearing. And in what form. As the flexibility of the profile is one of its core strengths," Klaus concludes. "I am sure that the Grip will also find its way into private projects. And especially the torch version as a method to create pleasant, indirect light."
Looking for inspiration?
Do you have questions? Would you like more information about our products?
Contact us