6 May 2022
Office lighting: Ghent-based interior designers show how it's done
Tubular spotlights. An L-shaped luminaire mounted from the wall over to the ceiling. And bold combinations. Every luminaire in the office of Intra Interieur is custom-made. Each fixture is unique, but still fits within one clear concept.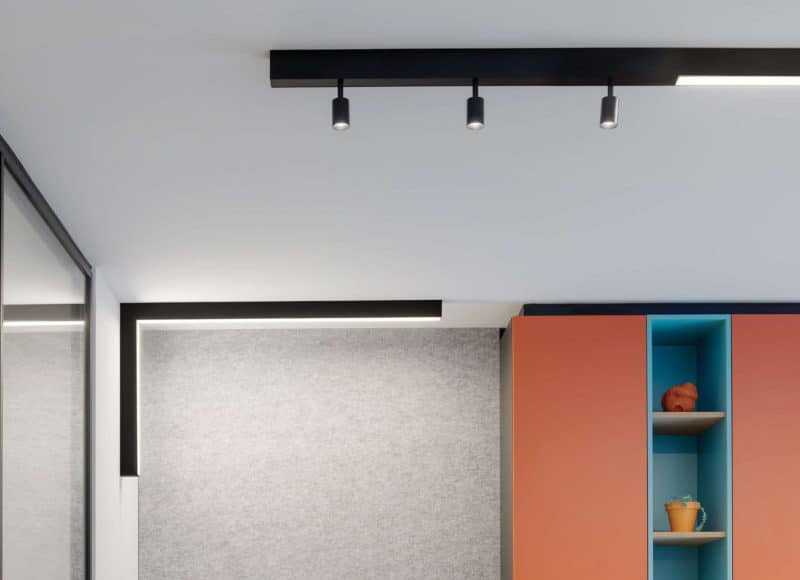 The Ghent-based Intra Interieur specializes in interior design and on-site coordination. For the lighting in their own office, a simple lightbulb was never an option.
Our light architect Evy Peuters: "We have been working with Intra Interieur for several years. They know that our luminaires offer many possibilities. And how we can create fully customized products. They made maximum use of those advantages for their own office."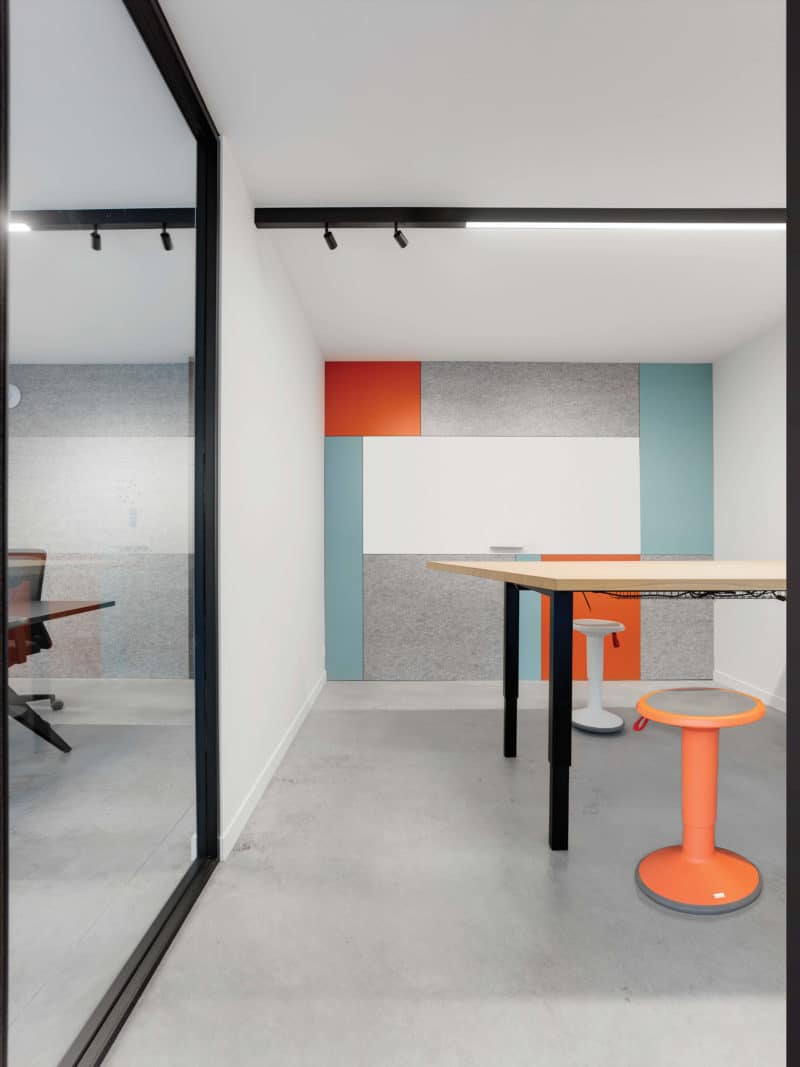 "They knew exactly what they wanted and had already made the design. Consequently, my role was quite limited," Evy laughs, "All credit goes to our manufacturing team and the creativity of Intra Interieur. The end result looks fun and dynamic."
"What I find interesting as a light architect is that they created totally different interpretations of our Rekta 40 lighting profiles. We offer so many possibilities with all our luminaires. They put that theory into practice with some bold choices."
Combination of spotlights and light lines
"For example, I really like the tubular spotlights. I just love how they used them in combination with the light lines. In many projects, you typically see the two fixtures separately, which is actually quite unfortunate. With our products, you can make those nice combinations effortlessly. It is also much easier for the installer, as you have only one power supply cable."
Office lighting: unlike anything else
"I also like the Rekta 40 in L-shape. It is so different and unique."
"Although the luminaires are black and linear, the end result is very dynamic," concludes Evy, "and the combination with the colorful furniture works out really well."
Looking for inspiration?
Do you have questions? Would you like more information about our products?
Contact us