19 July 2021
Multiline: the family story behind our lighting solutions
Multiline grew in almost 40 years into a leading company in the world of architectural lighting with a specialisation in light lines and custom lighting solutions. Managing directors Monika and Klaus Rahne reveal how their father founded the company and how they are now continuing his work.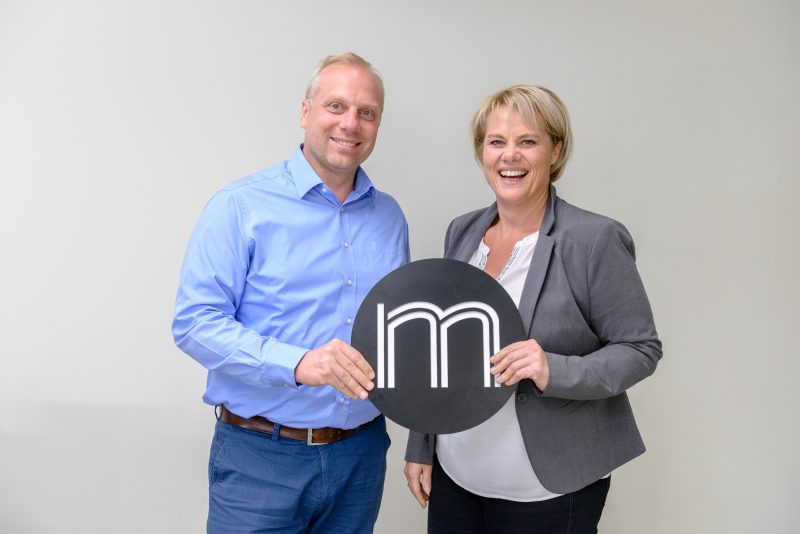 Monika and Klaus Rahne: "Multiline is a true family business, with our father who used to be in charge as the first generation. He came to Belgium in the 1960s for love and eventually decided to settle here with his family. Through his uncle, who was an independent representative in the German lighting sector, he was able to work as a Belgian distributor for renowned German lighting companies. That is how he started in the sector and gradually developed his business."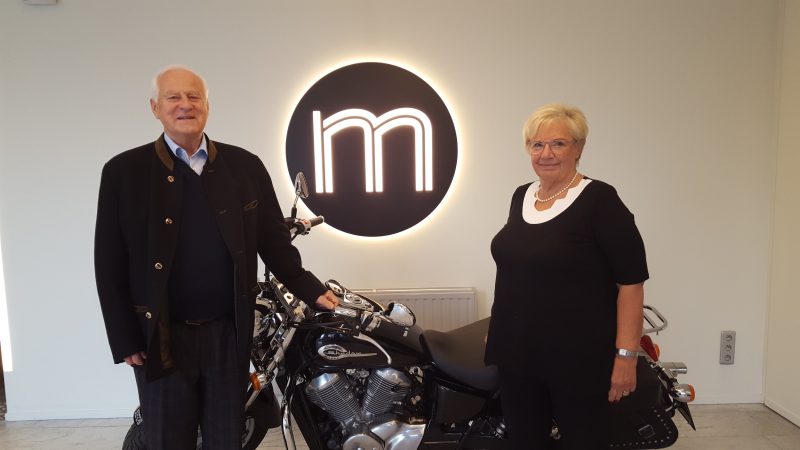 "In the 1980s, architecture changed and pitched roofs that remained visible in the interior became the norm. This evolution had implications for the luminaires in our homes: whereas lamps were previously mounted to or in a horizontal ceiling, this was no longer possible. The solution: pendant lighting."
"German companies were quick to act and developed extruded aluminium profiles for pendant light fixtures. The result was short light lines with fixed dimensions that could be linked together to create a desired length."
Pioneer in custom aluminium profiles
"Why would I link short profiles together when the aluminium extrusion manufacturer can supply profiles of up to 6 meters in one piece?" This was the question that led our father to become the first in Europe to make custom profiles. That was the real beginning of Multiline."
"Multiline became known for its linear lighting solutions, with an extensive assortment of different models. To justify the term 'custom-made', we tried to integrate as many different techniques and accessories as possible into the profiles, for example different types of diffusers, corner connections, loudspeakers, power rails, spots, uplighters and emergency lighting/emergency icons. We continued to innovate and update our lighting systems. The range became extremely versatile and unlimited. On a technical level, we could meet almost any demand."
"Our production facility has been in Belgium from the start. The philosophy behind this decision: by keeping as many processes as possible in-house, we can respond quickly to market and customer demands. Our own metalworking facility and paint shop are a good example of this."
Persistent and innovative
"Five years ago, the second generation took over the reins with brother and sister running the company together. Monika is responsible for the production, accounting and HR processes, while Klaus is responsible for the commercial activities and product development. Our father now fulfils a more advisory role and assists us where necessary."
"Customized linear lighting and the development of luminaires in function of specific projects remain our speciality. Our lighting architects offer customers full support in terms of light plans and studies. From the very beginning, we think along with the client, the prescriber or the architect and provide advice in function of every specific space, while respecting the fundamental principle of "light follows function". This implies that we can also rely on the products of our good partners, with which we optimally complement our own range."
"Our goal is to keep innovating and to stay on top of market trends or to anticipate them. Energy efficiency, sustainability, circularity and smart lighting solutions are the keywords that will help determine the future of lighting. We also want to contribute to a healthy indoor climate in buildings where human-centric lighting is essential."
"Our strength lies in the knowhow, the available tools and the experience to develop new shapes and ideas as well as to integrate new techniques. We want to completely unburden our customers and fulfil a role that extends much further than that of a mere manufacturer. With our expertise in production, lighting advice and design, we want to distinguish ourselves and continue to grow healthily as a durable company. As we have always done. Our new products and unique projects prove that our story is far from over."
Looking for inspiration?
Do you have questions? Would you like more information about our products?
Contact us