15 November 2022
Rekta 40 M: a multifunctional luminaire
Multiline presents the Rekta 40 M: a multifunctional light line system with a popular design and a special focus on ease of installation. Rekta 40 M is a combination of two Multiline luminaires: a versatile version of the Rekta 40 I, based on the profile configuration of the Rekta 30. In short: the best of both worlds. A worthy addition to our range.
Rekta 40 M was created due to the popularity of Rekta 30 and Rekta 40 I. Rekta 40 I is an ideal choice for specific applications, with a light profile and short assembly time. The Rekta 40 M offers the same elements that ensure a short assembly time, but with the option to integrate more technical features and the great advantage of a significantly faster installation.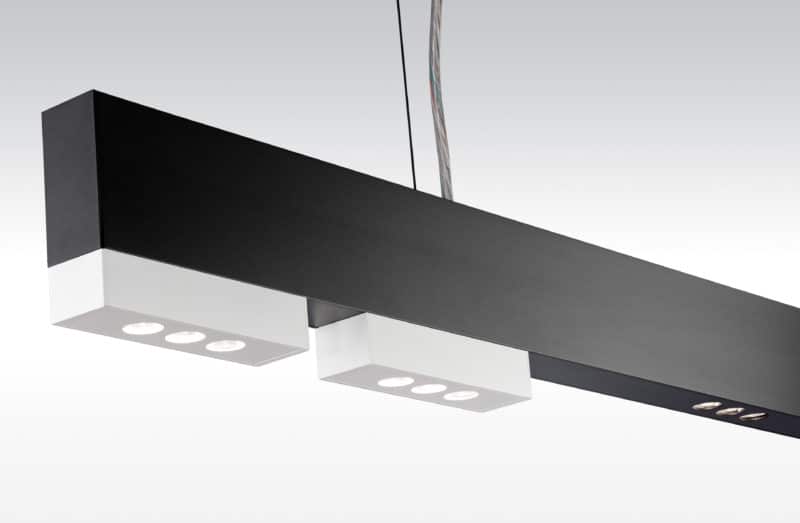 Anything is possible with a multifunctional luminaire
The profile of the Rekta 40 M has a popular shape: not too wide and not too narrow. This makes it possible to integrate different technical features into one product, such as 3-phase tracks with movable spotlights or recessed and surface-mounted spotlights at a fixed position in the profile. In addition to the classic optics of Rekta 40 I, it is also possible to use a variety of lenses. This makes Rekta 40 M widely applicable in e.g. public buildings, offices, retail, restaurants, etc.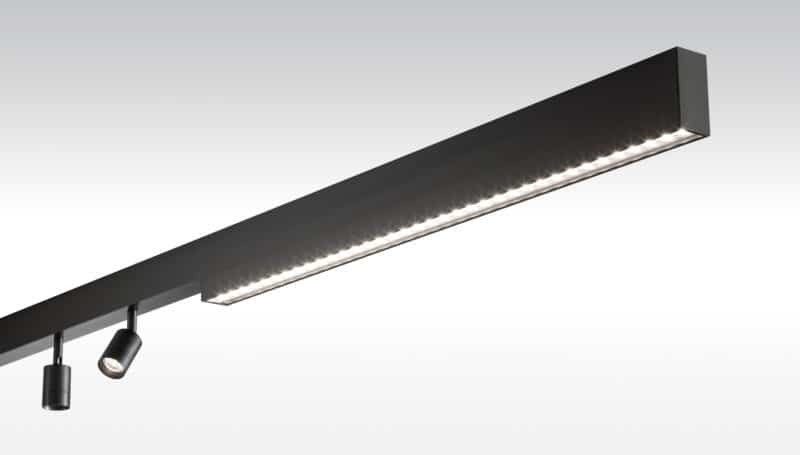 Attention to ease of installation
A major advantage when installing the Rekta 40 M is that the compartment with the lighting components remains completely closed. The installer can remove this compartment from the profile in one piece. Thus, the risk of damaging these components is much lower and consequently the luminaires have a longer lifespan. The diffuser and LED boards don't have to be touched or removed. Connectors allow the light compartment to be reattached to the profile. A fall protection ensures that the light compartment stays in place. Your guarantee for a smooth installation.
Interested in a widely applicable luminaire?
Thanks to our in-house production and engineering, we can offer multifunctional luminaires such as Rekta 40 M tailored to your project. Moreover, our products are available in a wide range of RAL colors. At Multiline, we like to actively think along with architects, distributors, installers and building owners alike.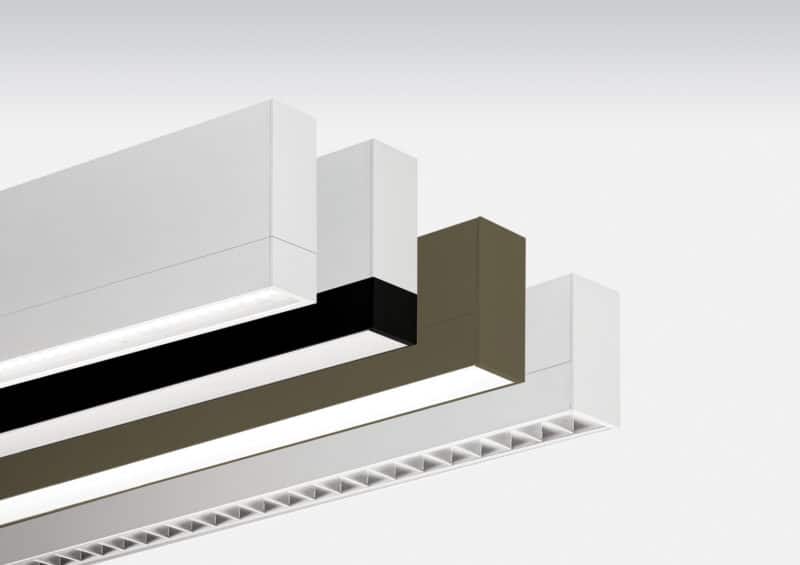 Are you looking for a suitable luminaire for your project? Contact us and we'll discuss your options.
Looking for inspiration?
Do you have questions? Would you like more information about our products?
Contact us