15 December 2021
Spectacular light lines at Bold Architects
No effort was spared for the new office of Bold Architects. Spectacular light lines ensured a unique interior look.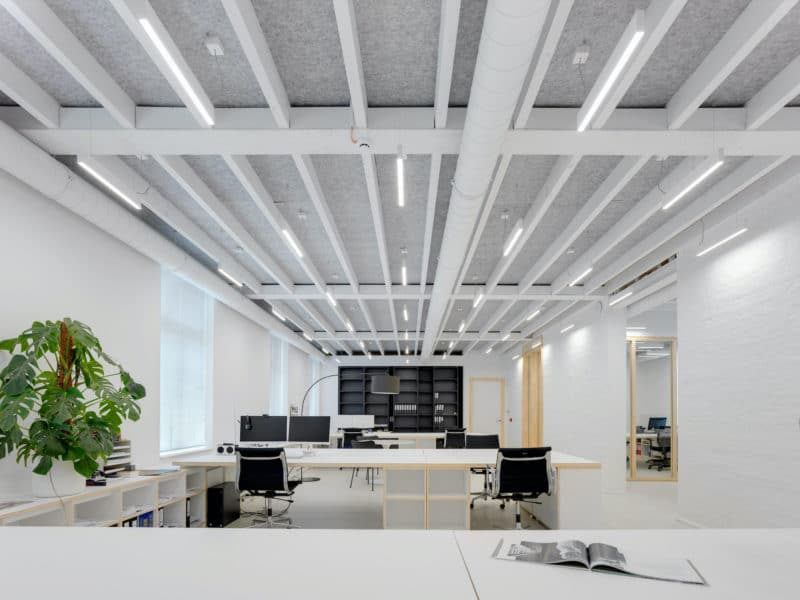 The entire design and lighting study was done by the engineering office Arcade, who collaborated with Bold architects. We made a proposal based on the extensive plan provided by both parties. As one would expect from us, we checked their whole study thoroughly and gave feedback and advice where necessary.
More than 200 pendant luminaires
A unique concept was provided for the headquarters of BOLD architects in Antwerp. The client opted for the REKTA 30/90 as short pendant luminaires. These were covered by a satin diffuser, which provided a more diffuse light. A total of 200 fixtures were hung crisscross in the room, each with its own power supply. These luminaires were only 60 cm long, which means they were all custom-made.
Spectacular light lines with attention for efficiency
This project was mainly designed from an aesthetic point of view, without really taking into account the time needed for the installation. This is something we pay more attention to when we develop our own cost-effective lighting plans for a client. Our added value comes from the fact that we are familiar with both worlds: the side of the engineer (who mainly looks at it from a functional perspective) and the side of the architect (who puts the design first).
This project ended up with a particularly beautiful end result. In addition to the pendant luminaires, we also provided light lines in an H-profile (REKTA 30/90 and REKTA 40/90) with LED boards on the indirect side to illuminate the ceiling and spotlights on the direct side.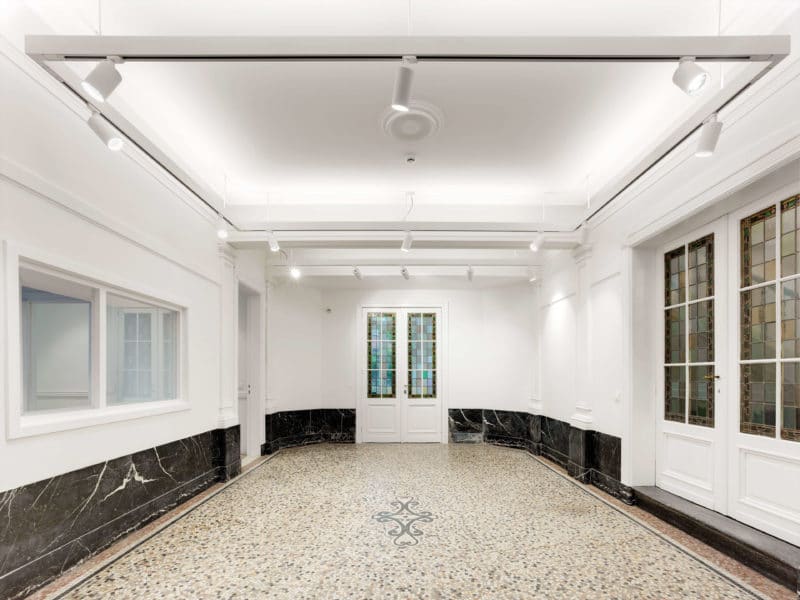 Finally, we suggested the use of our round SFERIO fixtures, which created a cosy atmosphere in the meeting rooms and stairway hall. The overall project has a strong dynamic effect on the building. Something that Bold Architects can now always show off when clients come to their headquarters.
Interested in our expertise? Are you looking for the ideal light lines developed according to the latest standards and with an eye for design? Then feel free to contact us, we'll be happy to help!
Looking for inspiration?
Do you have questions? Would you like more information about our products?
Contact us